Henricistraße 5, 04177 Leipzig-Lindenau
Apartment building—historical property
This listed historical apartment building is located on the inside of the Lindenauer Markt 10 and Henricistraße 5a. It's easy to recognize by its unique yellow brick facade. The property is located in Altlindenau and was painstakingly restored in 2011. Since then, it has once again become the focal point of many lives. The nine high-quality residential units now offer outstanding energy efficiency.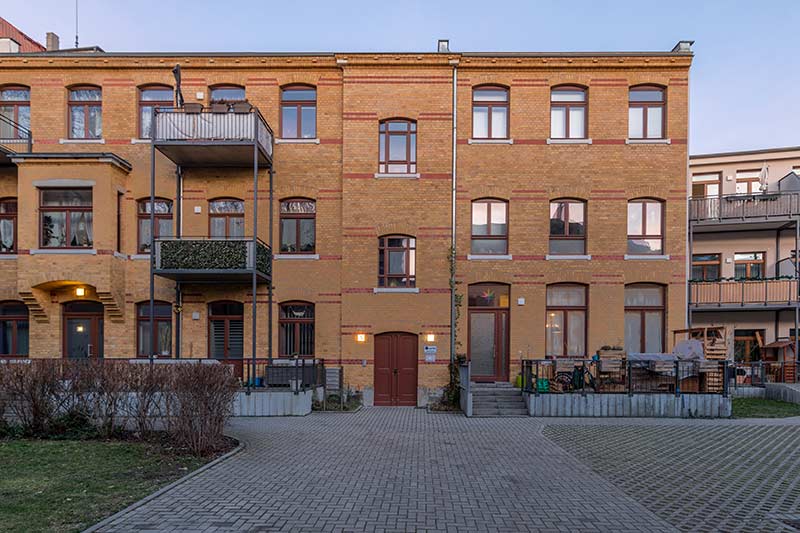 The high-end restoration of the building matches the upscale amenities. Generous balconies, upscale flooring, fireplaces, special stone materials, large-format tile, and tall interior doors give the rooms an air of nobility. A solar thermal system on the roof for hot water also improves the property's ecological footprint.
Facts
Impressions
The property is located in a secluded, sunny, and quiet section of Leipzig-Lindenau, about 8-12 minutes by car, tram, or bicycle from the city center. There are shops in the direct vicinity where all necessities can be purchased. The park is only a three-minute walk away.
Location and surroundings