Jacob Straße 1, 04105 Leipzig-Zentrum
Guesthouse and commercial building
The guesthouse and commercial building at Jacobstraße 1 is just a stone's throw away from downtown Leipzig. Built in 1883, the building complex with its solid underlying construction has completely repositioned itself in the wake of its renovation. The new use as a hostel with a long-term lease (and an experienced operator) gives the building a new soul. The modern renovations and additions such as the large elevator and newly added top story with terraces, for example, are all related to the new tenant.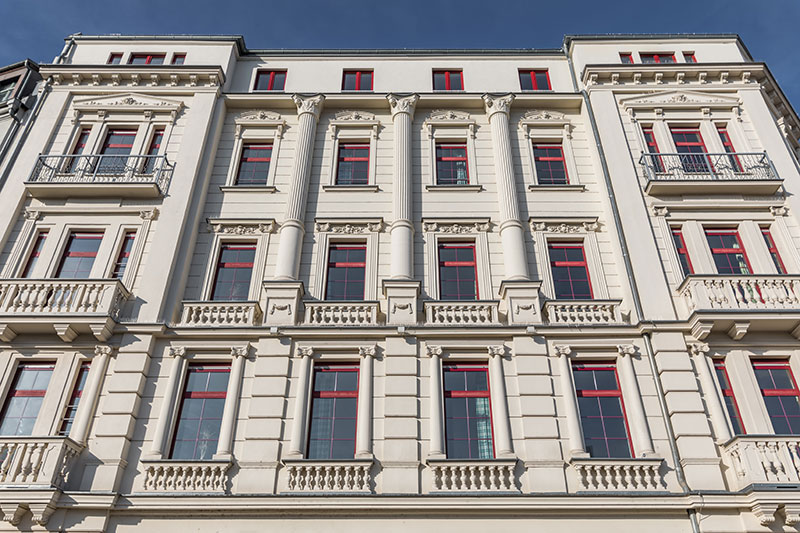 The location is also extremely attractive in two respects. This fashionable corner house is located right in the middle of the hustle and bustle of Leipzig's center. The very detailed exterior of the building catches the eye of everyone who passes, since the main street passes right in front of it.
Facts
Impressions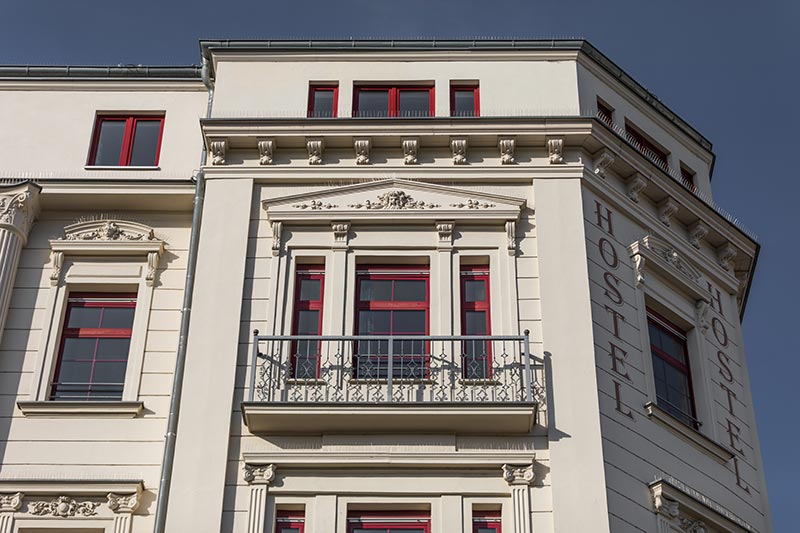 The reconstructed facade has become quite the show-stopper. Beautiful decorative plaster elements and the re-attachment of the original sandstone relief from 1701 (known as the Mühltafel) have become a pleasure to behold for Leipzig residents and visitors alike. During the renovation in 2010, this building was shown all the respect that a historical structure with all its ornamentation deserves as a part of our cultural heritage.
Location and surroundings