Theodor-Körner-Straße 2, 06686 Lützen OT Großgörschen
Historical home in Lützen
The building, located at Theodor-Körner-Straße 2 in Lützen OT Großgörschen, is listed for historical preservation. It was built in 1900 in the neoclassical style, which incorporates elements of classical architecture. The facade displays an intense design. An entrance portal that resides beneath a balcony is the most prominent feature of the building. The facade is however only modestly decorated. Corners are emphasized with lesenes that reach all the way up to the cornices of the hipped roof. The building has a full basement and the ground floor and upper story now provide 500 square meters of floor space.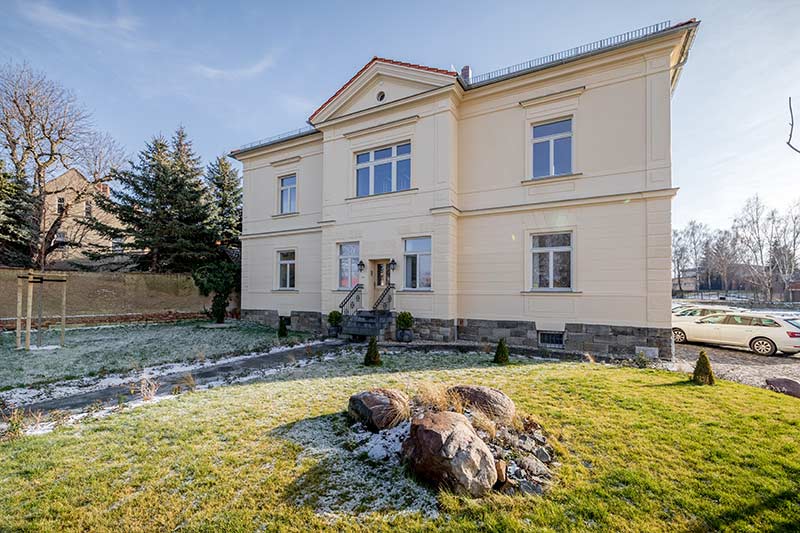 This historical structure was originally built and used, for the most part, as a residence. Part of the building has since been modified for use as a kindergarten.
Careful renovation in 2017 returned this impressive structure to its former glory. IKS decided to set up shop here itself. Since then, the listed building functions as company headquarters.
Facts
Impressions
Location and surroundings