Windmühlenstraße 22-26, 04109 Leipzig
Historical commercial building in central Leipzig
The "Center am Bayrischen Platz" commercial building in Windmühlenstraße is a typical building of its era, the early 1960's. The materials, shapes, and construction methods used were all new at the time this historical structure was erected. A design heavily influenced by Constructivism with large windows gives the structure a more innovative feeling than those of earlier eras.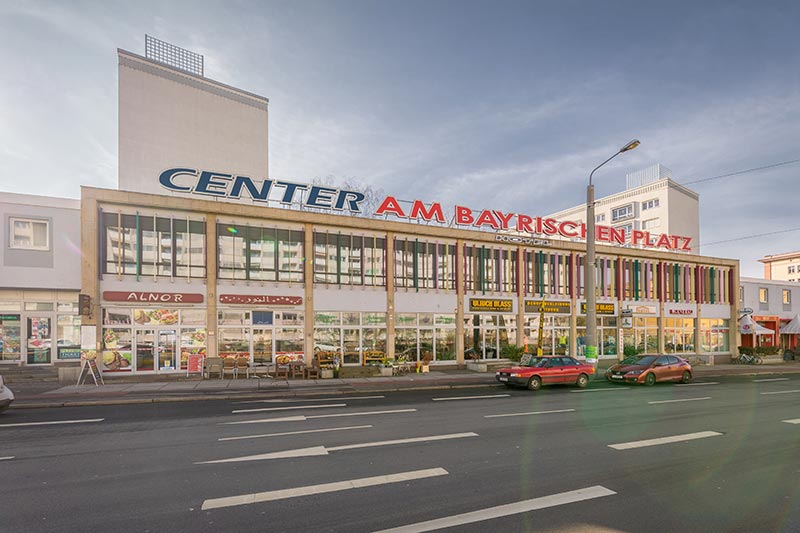 Our property is so attractive in its complexity and functionality, it compares favorably with a city district center. The mix of tenants confirms it, too. Deutsche Post, a flower shop, a Greek restaurant, a funeral parlor, a popular shisha shop, and a dance school operated by the city of Leipzig are all located here.
Facts
Impressions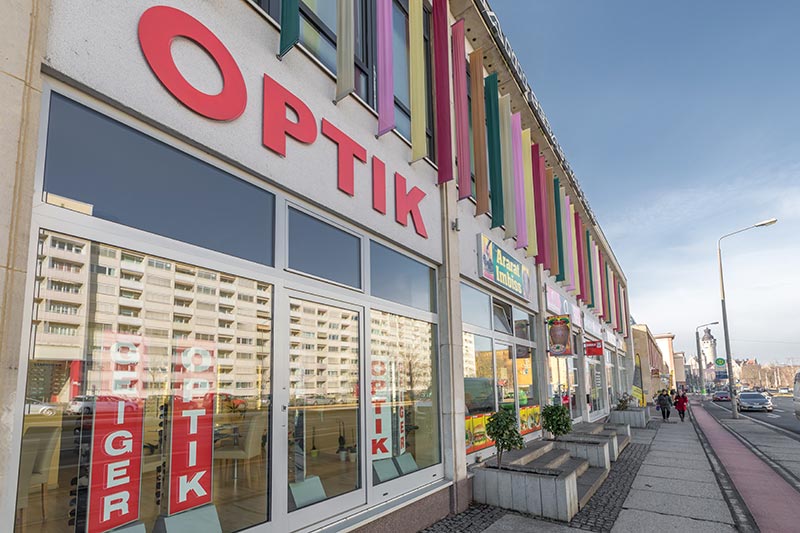 The building complex, which was restored between 2009 and 2010, has become an indispensable part of the infrastructure surrounding the Bayrische Bahnhof area of Leipzig. It has quickly become known as the Windmühle shopping strip on the east side of Leipzig's center. The restored signage perched atop the building and the colorful columns of the facade give it its unique flair.
Location and surroundings