Kohlgartenstraße 3 in 04315 Leipzig
Dream apartments in Leipzig
The Leipzig-Apartmenthaus right in the city center of Leipzig is in the immediate vicinity of the central train station. It's neither a traditional apartment building, nor is it a conventional hotel. You can rent an apartment and live here or book a unit for a visit of several days in Leipzig and feel at home either way.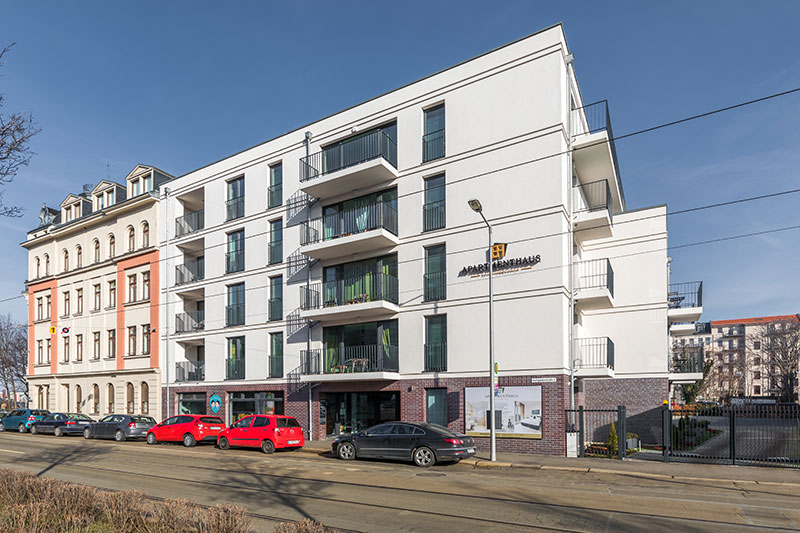 These furnished apartments are 55 square meters and 77 square meters. Elegant and cozy, this is the perfect place to reside while visiting the largest city in Saxony. The apartments offer beds in up to three rooms to sleep a total of two to six persons. Each apartment is equipped with a balcony or patio where you can eat breakfast or spend a relaxing evening.
Facts
Impressions
The location of the Leipzig-Apartmenthaus is outstanding—it's right in the center of Leipzig. All the city's popular attractions such as the opera, the Museum der bildenden Künste, and the university are within easy walking distance.
The exceptional infrastructure makes it possible to reach destinations even outside of inner city at any time of day. There is plenty of parking right at the building for anyone who is traveling by car.
Location and surroundings