Pfaffendorfer Straße 44, 04105 Leipzig-Zentrum-Nord
Listed property at the zoo
This city building that consists of a main structure and a rear building is one of Leipzig's countless cultural landmarks. These historical walls were restored to their former glory in 2012. With painstaking care, all the details of the facade and the interior were restored according to preservation guidelines and the highest of aesthetic standards.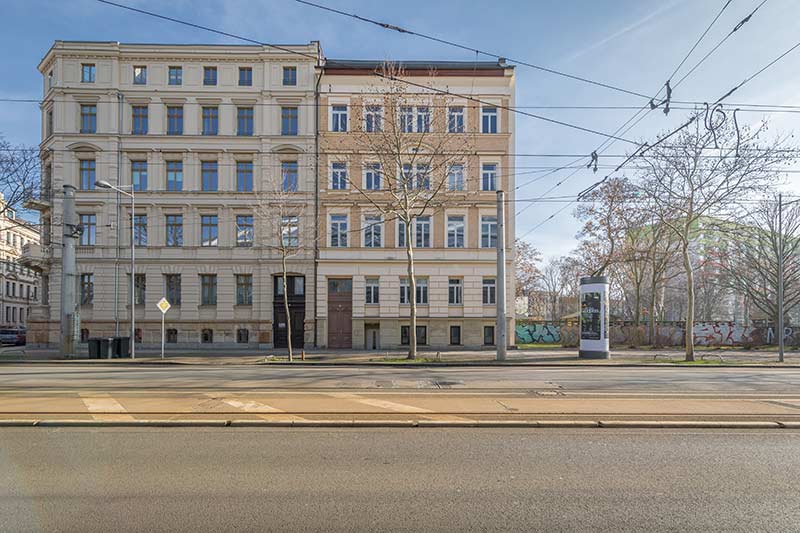 In the main building, there are noble rooms adorned with decorative plaster. In the third story, we even managed to preserve the original and detailed wood panel ceiling. The double doors were also restored, contributing to the noble atmosphere. All apartments are equipped with working fireplaces, guest toilets, and master baths with showers and high-quality tile. Timeless hardwood oak parquet floors provide warmth and timeless elegance in the living and sleeping spaces. The balconies with their view of the green courtyard are an enticing way to relax.
Facts
Impressions
Pfaffendorfer Straße 44 is a magnificent apartment building that fits right in with the Gohlis-Süd district. Surrounded by numerous villas and late-19th-century apartment buildings in addition to magnificent Art Nouveau structures, the residents of Gohlis-Süd enjoy an upscale and elegant atmosphere.
Location and surroundings