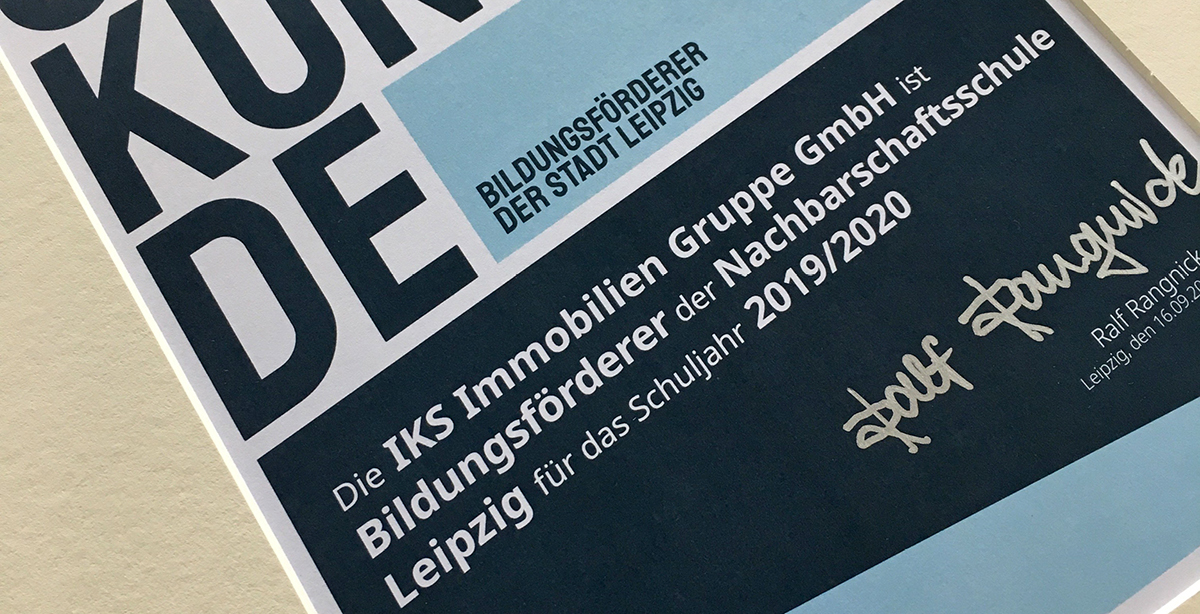 IKS Holding supports Ralf Rangnick Stiftung school project
It is now official: as IKS we are supporting the foundation Ralf Rangnick Stiftung in the realisation of its education project "Unternehmen machen Schule", which links primary schools in Leipzig to sponsors from the regional economy. We are thereby a certified education sponsor of the city of Leipzig and patron of the Nachbarschaftsschule in Lindenau for the 2019/20 school year.
As a local company it gives us great pleasure to support this new educational foundation. In the scope of this involvement we will be making a specific contribution to supporting school children, regardless of their social status. The project creates opportunities for primary school children to experience curriculum subjects interactively whilst also focusing on social issues as an enrichment. We also share the convictions of the Ralf Rangnick Stiftung: education is the basis for a strong and future-capable society. We are looking forward to this sponsorship project!