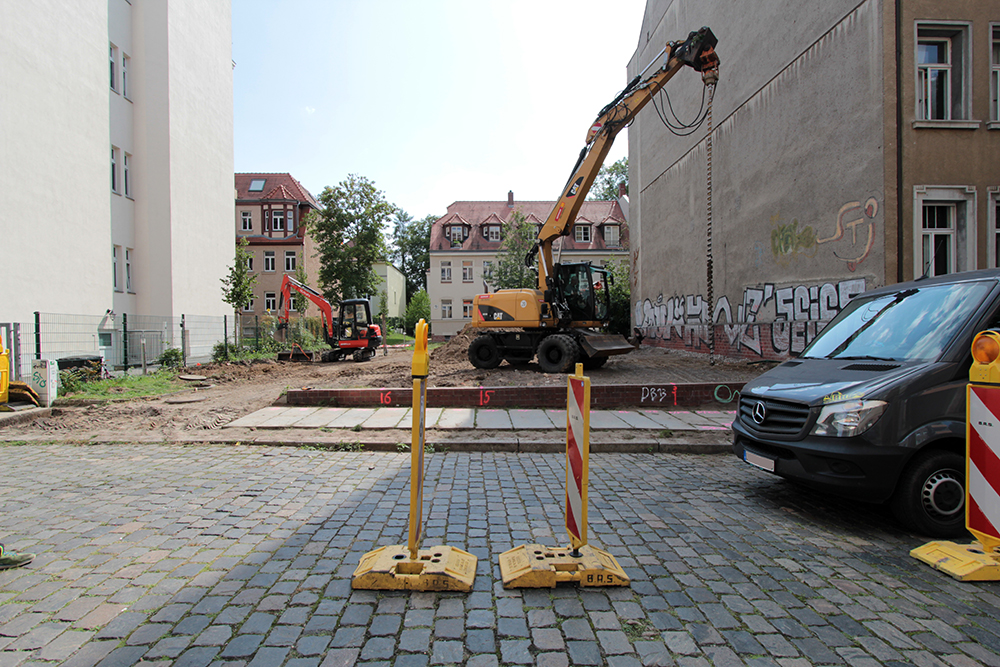 Construction of an exclusive new build starts in the Südvorstadt district of Leipzig
Südvorstadt is still among the most popular neighbourhoods in Leipzig, both as a residential location and a place to work. Embedded within outstanding infrastructure, the district offers everything one could conceivably need: delightful retail outlets, bars, restaurants and clubs. The Clara Zetkin Park and the Auenwald forest are just a stone's throw away as islands of green and wonderful places for leisure and recuperation. The Karl-Liebknecht-Straße, or the 'Karli' as the high street is affectionately known, is a great place to stroll through the neighbourhood and absorb the district's spirit as one of Leipzig's most sought-after locations.
An exclusive new build property is now under construction on Kantstraße, providing urban residential flair to satisfy even the highest standards. With its elegant appearance, the VILLA KANT slips beautifully into the attractive architectural style of the welcoming, homely surroundings. Spread over six storeys, the building will accommodate eight spacious residential units with modern and coveted floor plans of between 87 and 210 square metres. The parking spaces will be built on the ground floor. The contemporary, revolutionary architecture with floor-to-ceiling windows, underfloor heating, balconies, a light-filled and open plan ambience thanks to expansive windows, as well as sanitary facilities by premium brand-name manufacturers, can be taken for granted and will appeal to discerning user groups. Anyone who prefers spaciousness and individuality need look no further than this property, which will be especially attractive to owner-occupiers as well as investors who are keen to locate premium property with a promising future. Our real estate specialists from Invest Concept will gladly provide advice and support in your search for residential property!